Description
A Plane Crash Induced Coma Experience of The In Between with Jim Bruton
Former NBC War Correspondent, Jim Bruton, w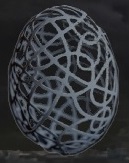 as flying a historical reproduction airplane in October 2016 when the engine quit and he crashed into a forest. Breaking all of his ribs, rupturing both lungs, breaking his right leg in numerous places, he was fortunate to stay alive until the medical evacuation helicopter could pick him up and fly him straight to the Hartford Trauma Center.
There after multiple operations lasting over 6 hours, the surgeons told Jim's wife that it would be touch and go for the upcoming week and they could still lose him at any time. It was decided to put Jim into a coma for that entire week. That's where his story really begins, for in that coma, Jim went to a place he calls The In Between, a profound life-changing experience.
About Jim Bruton
"My life is one of realizing all my childhood dreams- I watched wildlife films and now I have an Emmy from National Geographic; I read Popular Mechanics and loved science-fiction and figured out how to shrink a TV truck into a backpack, transmitting live video from all 7 continents, Antarctica, the Titanic and Mt. Everest;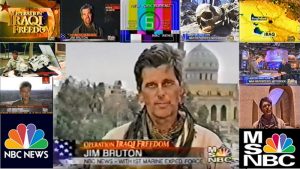 I loved to travel and became a war journalist for NBC News; I fell in love with old airplanes and one day decided to build one- 8 years later I had a faithfully-reproduced a WW1 fighter.
It was the 2nd plane I built that was responsible for my NDE. On its 2nd flight, the engine quit and I crashed into a forest- breaking all my ribs, rupturing both lungs, damaging my lower spinal nerves and so on. I was flown to the trauma center and placed into a week-long coma, and for those 7 days I left my body and went to the In Between.
Understood as well from a quantum physics perspective as a spiritual one, I was presented with an opportunity to change my future of choices- to remove the ones bad for my spiritual growth (based on choices from the past); it was painful to be in this purgatorial looking place, but it was a merciful and loving gift. I have so much more to share about the experience and how it has unpacked into the life I am now leading."