Description
The Atheist and The Afterlife: A Story That Could Change Your View of Life and Death
with Ray Catania
Ray will take you through his fascinating journey from atheist to spiritual mentor and medium. The presentation will consist of three parts, with the first being about his tumultuous and traumatic childhood and young adult life. You'll need to understand where Ray came from in order to appreciate where he is now. The second part of the presentation will take you through the fascinating story of Ray & Jessica.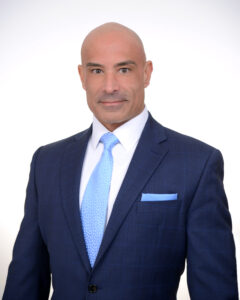 Along with Ray's NDE, which occurred in his early 20s, Jessica was the catalyst in Ray's decision to acknowledge and pursue the paranormal occurrences that were happening to him…. and so was her father…. who is dead.
The third part of Ray's presentation will focus on the science behind his experiences and theories, based upon his studies of the research and work done by many renowned physicists, astronomers, neurologists, and scientists, in the areas of NDE's and the afterlife.
By sharing his personal story, Ray hopes to leave his audience with a sense of peace, knowing that there is so much more to our conscious mind and its journey. Our loved ones are not gone; they have just transformed.
About Ray
Ray Catania is the author and publisher of "The Atheist and The Afterlife – an Autobiography", as well as a Master Certified Life Coach, Master Usui-Reiki Instructor, and Certified Meditation Instructor. He has a Master's degree in Metaphysical Parapsychology from the University of Sedona, and is in the process of completing his Ph.D. Ray is also a psychic-medium; with abilities he continues to work on and develop with two highly accomplished psychic-medium mentors.
For more information about spiritual coaching, please visit https://www.LimitlessCoachingNow.com/ For more information on the book, please visit https://www.LimitlessPublications.com/