You are welcome to join us at any meeting!
Mesa AZ IANDS is a peer support group for sharing transformative experiences.
Service Area
Mesa and surrounding communities in the Phoenix area
Contact
Larry Merrill
For human contact - Use form below or e-mail at:
larry_merrill@mac.com
Regular Meeting Times
Mesa IANDS is not meeting In-person at this time. It is suggested you can find excellent information and much more at: https://isgo.iands.org
Other Information
Mesa IANDS is On Hold, and not meeting at this time.
Use these links to interact with our group.
Facebook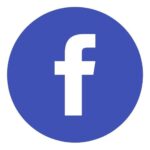 Contact this group