You are welcome to join us at any meeting!
An open, supportive environment for experiencers, individuals facing terminal illnesses, and their loved ones. We also welcome caregivers, health care professionals, and any others interested in finding out more about NDE's/OBE's and the light they shed on death and the afterlife.
Service Area
San Francisco, Marin County & North Bay communities.
Contact
Ritch Davidson ritch@sunrisecenter.org
Please use the contact form at the bottom of this page to contact this IANDS group.
Regular Meeting Times
First Friday of the month, 7:30 to 9:30 pm
Life, Death, Near Death and Beyond usually meets on the first Friday of the month, 7:30 to 9:30 pm – with occasional monthly lapses or on an alternate day. Best to call or visit the Sunrise Center calendar page for scheduled presentations: by clicking the calendar icon below.
Other Information
We request $20 per evening to help with production costs, and a portion goes to the presenter. No one turned away. Accommodations will be made for individuals with financial challenges; please ask. Our attendees include people who have had near-death or other spiritually-related experiences and non-experiencers as well. We always leave time after the speaker's presentation for Q&A. We offer a friendly, open, and supportive environment. Website: www.sunrisecenter.org. Visit our website, or submit an inquiry by clicking the "Send" button in the Contact Leader section below, or go to our website listed immediately below.
Use these links to interact with our group.
Website   Facebook   Calendar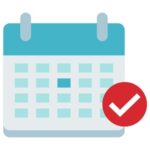 Contact this group