You are welcome to join us at any meeting!
We invite you to share your transformational personal experiences in a safe, non-judgmental environment. Every one brings the truth of their own experiences. Sharing with others in a caring group environment will change you and them. Open to people of all faiths and cultures.
We look forward to meeting you!
Service Area
Durham/Chapel Hill and surrounding communities
Contact
Susan Amsden 585-545-0499 or illuminationseeker@yahoo.com
Or, use the contact form at the bottom of this page to contact this IANDS group.
Regular Meeting Times
We meet on the third Friday of the month at 7:00 pm.
To get updates about upcoming events, please subscribe to our MeetUp page by clicking the MeetUp button below and then clicking the red "Join this group" button.
Other Information
Durham IANDS is a peer-to-peer meetup support group with guest speakers or video/discussion sharing events all year long (with occasional bonus events).

Rev. Norma Edward's In-Person talk is Tomorrow, Friday Oct. 21st from 7-9pm.  Author of the book AWAKENING
Admittance: $10 at the door if IANDS member or $15 non-member, although no one turned away for lack of funds. The church is requiring us to wear masks inside except for speakers. (Located at the Eno River Unitarian Universalist Fellowship (ERUUF) at 7 pm in the CARE Building, the Commons Room.)
Additional Workshop – AWAKENING:WALKING THE ROAD LESS TRAVELED is Saturday, Oct. 22nd from 11 am – 2 pm at Saladalia Deli located at 4201 University Dr. #101, Durham, NC for $25 for IANDS members or $35 for non-members. No masks will be required for the workshop.  See further below for more details.
After a Near-Death Experience brought on by a medical emergency four decades ago, Norma Edwards awoke "with conscious memory and literally, a ton of questions. I had just reviewed my life and made discoveries that did not at all fit comfortably into the belief systems with which I had been raised. My journey to find the real me and seeking the truth began on that winter's day in London. My search soon drew my very first life coach into my life. A ninety year old Wisdom Keeper on the planet and we fell in step."
Norma Edwards born in Guyana, South America, embarked upon a truth seeking spiritual journey of transformation. Three continents, seven countries and eight spiritual teachers later she has emerged as a powerful change agent. Her 27 years of service on the planet has transformed hundreds of lives using her Reprogram Your Life (RYL) coaching process. RYL's process has been effective in prison re-entry where she worked first as a volunteer and later as a Federal Contractor transforming the consciousness of ex-offenders. In the private sector, she has brought sustainable change into the lives of many with her spiritual approach to Life Coaching.
Her journey of transformation has led to her purpose which she is living out by way of transformational services in coaching and substance abuse intervention.
She pioneered the Reprogram Your Life principles of transformation which is a minority owned business with the mission to raise humanity's consciousness levels and seed 21st Century energy here in America. This energy is here to wake us up, to release fear, and bring alignment that empowers us to become Masters of our destiny.
Dr. Edwards now from South Carolina, works as a Spiritual Therapist, Certified Life Coach, and CEO of Reprogram Your Life. Norma is married with five children, eight grandchildren and a life filled with many real life stories of awakening and beautiful memories of spiritual transformation.
Website: ReprogramYourLife.org
Admittance: $10 at the door if IANDS member or $15 non-member, although no one turned away for lack of funds.
Located at the Eno River Unitarian Universalist Fellowship (ERUUF) at 7 pm in the CARE Building, the Commons Room.
AWAKENING:WALKING THE ROAD LESS TRAVELED, located at Saladalia deli 4201 University Dr. #101, Durham, NC.
WORKSHOP: Rev. Norma Edwards, author of the book AWAKENING
In-Person 3 hour Workshop.
Rev. Norma Edwards was sent back from the other side with a message.
This powerful and experiential workshop is facilitated by Norma, a Near-Death Experiencer (NDE), Spiritual Therapist and member of IANDS. Since her return from the other side she has become a recognized expert at merging spiritual principles into clinical practice. Norma recently retired after 27 years of providing contractual services in prisons, transforming the lives of ex-offenders and drug abusers.
In this workshop she will:
Share her Near-Death Experience and Awakening briefly for those that already attended her Friday night talk.
Define the Spiritual Road Less traveled
Narrate her journey to empowerment
Share spiritual tools of transformation.
Facilitate a Question and Answer Session
$25 for IANDS members / $35 for non-members.
If attending a typical speaker event, the entry fee is usually $10 members & $15 non-members (unless it is a special event); video/sharing events are by donation (workshops or occasional special bonus events are priced separately). As a legal affiliate of IANDS, a 501c3 non-profit organization, donations to Durham RT IANDS are tax deductible.
If you need more information or directions, please call us at 585-545-0499 or email: illuminationseeker@yahoo.com.
All are welcome. You do not have to be a near-death experiencer to attend. We look forward to seeing you there!
Durham IANDS Meetup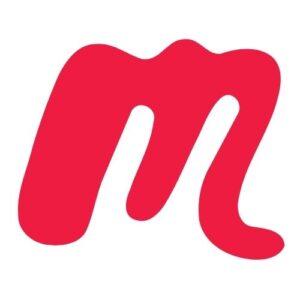 Contact this group