You are welcome to join us at any meeting!
We invite you to share your transformational personal experiences in a safe, non-judgmental environment. Every one brings the truth of their own experiences. Sharing with others in a caring group environment will change you and them. Open to people of all faiths and cultures.
We look forward to meeting you!
Service Area
Durham/Chapel Hill and surrounding communities
Contact
Susan Amsden 585-545-0499 or illuminationseeker@yahoo.com
Or, use the contact form at the bottom of this page to contact this IANDS group.
Regular Meeting Times
We meet on the third Friday of the month at 7:00 pm.
To get updates about upcoming events, please subscribe to our MeetUp page by clicking the MeetUp button below and then clicking the red "Join this group" button.
Other Information
Durham IANDS is a peer-to-peer meetup support group with guest speakers or video/discussion sharing events all year long (with occasional bonus events).

Quantum Healing thru the Christ Light, NDEr & Healer: Steve Noack in-person talk Sept. 15th at 7pm: Durham IANDS at the Eno River Unitarian Universalist Fellowship (ERUUF) in the CARE Bldg in the Commons Room. 4907 Garrett Rd. Durham, NC 27707 
Admittance: Free for IANDS Members; $5 for non-members. No one turned away for lack of funds.
Attending online instead?  Click Link Here: https://isgo.iands.org/webinar/quantum-healing-through-the-christ-light/
Steve Noack is a near-death experiencer and a spiritual, quantum healer. At a very young age Steve was struck by a motor vehicle, an event that connected him to the quantum field. During Steve's NDE, he encountered a being of light, who revealed to Steve information about the quantum field and its connection to humanity's healing through an individual's divine blueprint. Steve subsequently developed unique healing abilities and has used his spiritual gifts to give back to humanity for over ten years,  working with clients from all over the world who have a range of ailments.
As a quantum healer, Steve facilitates physical and emotional healing from any distance, through quantum entanglement and photonics. Every living being emits bio-photons or weak radiation generated as a bio-electrical field that links all living beings to collective consciousness. Negative charges that collect in cellular memory contribute to various states of illness. After his NDE and through divine guidance, Steve developed the ability to create a zero-point field using high frequency life-force energy that clears negative charges within cellular memory, replacing them with Christ energy. This process amplifies the body's natural healing ability, releasing blocks in neural pathways, and stimulating emotional and physical healing.
**********************************************************
Watch for more information regarding our October 20th speaker, John Mathis, RN in-person at 7pm.
Located at the Eno River Unitarian Universalist Fellowship (ERUUF) at 7 pm in the CARE Bldg in the Commons Room. 4907 Garrett Rd. Durham, NC 27707 near 15-501.
If attending a typical speaker event, the entry fee is now usually $0 IANDS members & $5 non-members (unless it is a special event); video/sharing events are by donation (workshops or occasional special bonus events are priced separately). As a legal affiliate of IANDS, a 501c3 non-profit organization, donations to Durham RT IANDS are tax deductible.
If you need more information or directions, please call us at 585-545-0499 or email: illuminationseeker@yahoo.com.
All are welcome. You do not have to be a near-death experiencer to attend. We look forward to seeing you there!
Durham IANDS Meetup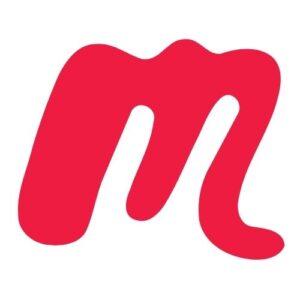 Contact this group