You are welcome to join us at any meeting!
Greetings to those who have had, or are respectfully interested in, near-death and related experiences. Please join us to share in a peer support environment.
Service Area
Philadelphia and surrounding communities.
Contact
Daniel Endy
Email: Daniel.Endy@gmail.com
Phone: 610-662-2691
Or, use the contact form at the bottom of this page to contact this IANDS group.
Regular Meeting Times
Greater Philadelphia IANDS leaders offer private meetings for experiencers who want to talk about their experiences in a safe setting by phone, email, or video conferencing.
Meeting Location
We are a virtual group. Please find our meeting links on our Meetup page.
Other Information
Open to seekers and experiencers of all sorts to share and discuss in a safe and supportive environment.
Use these links to interact with our group.
https://www.meetup.com/Greater-Philadelphia-IANDS-Near-Death-Experiences-NDEs/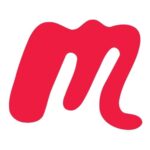 Contact this group