Description
Get this video, and all of our videos, for free with an IANDS Supporting Membership or higher membership level! Plus, get our live talks for free too! Or, save 50% with a Basic Membership. Learn more and get your membership here.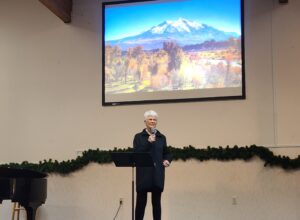 A life filled with abuse from alcoholic parents, bullied at school, and molested at seven. Barely out of her teens Kat found herself trapped with two babies and married to an abusive alcoholic. Her faith in a loving God was gone although she wanted to believe. Kat found the courage to run. She created a new home, built a new career and met a new love.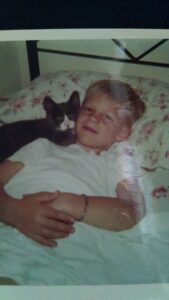 When Kat's seven year old son was hit by a car and killed she became an angry, bitter atheist that hated the very thought of God. Her new love and marriage was crumbling and in a brawling fight Kat sustained a blow to her back causing massive internal bleeding. She was pronounced "clinically dead", unhooked from life support but off on a journey that changed her life dramatically. While in surgery Kat encountered God's absolute love and peace before plummeting into a bottomless pit of darkness, burning pain and anguished screams. When her heart started beating again, she knew beyond doubt that God, heaven, and hell were all real and God had given her a second chance. That death-to life experience transformed Kat's life.
ABOUT KAT:
Author/Speaker Kat Dunkle is the founder of Customer Research, Inc. an internationally recognized marketing and research corporation. She has been the focus of many articles on women in business and interviewed for multiple television documentaries and books on near-death experiences. She is the author of "Is It Safe To Die", a comprehensive no-hold barred account of Kat's traumatic life before her NDE and her remarkable transformation since then.
If you ever thought your life was hopeless or that how you choose to live it doesn't matter, then you need to read this book. If you are not a believer, the inspirational message in this book may make you rethink your relationship with the Divine."
Bruce Greyson , M.D.