Description
History Repeats Itself Until the Lesson is Learned with Peter Anthony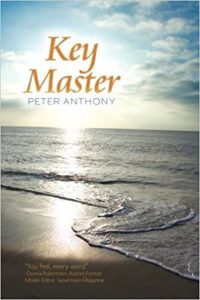 According to Numerology and Astrology we are in a time of Evolution or Revolution.  What choices do we have before us? What past or current lessons are being played out in our conscious and or subconscious minds during this time of pause? And what does a Near- Death Experience have to do with the year 2020?
Peter will discuss the afterlife awakening from his Near-Death and explain why many NDErs come back with similar messages. Anthony's book, "Key Master", laid out a road map of WHY choice is our gift. I was given a choice to return or stay while I was on the other side. What I saw was a future with two possible outcomes. All of us will ultimately decide on two possible outcomes in the year 2020: 1. Now here. 2. Nowhere. Choose wisely.
Peter will go into detail in his NDE lecture of the CHOICE FACTOR and explain in a 3-hour workshop the importance of every choice we make from June 2020, will return as a lesson in the Fall of 2020, ending January 20, 2021. Whether it is clear to us or not, the Karmic system of what breads we cast upon waters always returns to shore could not apply more than today.
Peter Anthony's near-death rncounter landed him on numerous television paranormal shows. Anthony traveled extensively throughout America, working alongside a team of paranormal and forensic experts, as a psychic detective. Resolving forgotten murder cases, as well as exploring haunted houses, cemeteries, caves and concentration camps, skyrocketed Peter to become internationally known. Peter is the author of "The Key Master" and has appeared on the Leeza Gibbons Show, Borderline, Beyond Belief; Fact or Fiction & Celebrity Séance.
As Peter stated, "I had to die on an operating table in order to learn how to live again." For those who have crossed over, as a result of a Near Death Experience, look at it as, a second chance, from Heaven above." Peter will share in detail his Near-Death Experience and how it changed his life. After his experience he faced the following challenges: medical complications, becoming a national and international sensation, radically changing his profession, and his view of life. However, his will to overcome these events came from all he witnessed on the "other side" during his Near-Death experience.
Today, Peter is an author (of "Key Master"), a Life-Coach, an expert in Ancient Astrology and Num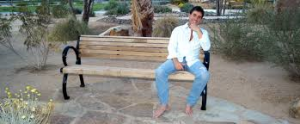 erology, a TV producer, and was recently selected into the Hall of Fame for musicians, spiritualists, and writers who are making a difference on planet earth. He shares his heartfelt story in the hope that others may benefit.
Peter's website: http://theaccidentalprophet.com/
Peter's book available at Barnes & Noble at:
http://www.barnesandnoble.com/w/key-master-peter-anthony/1009077535?ean=9781440135729
Or Peter's book available at Amazon Books at:
http://www.amazon.com/author/panthony
Note: All material discussed and submitted is covered under current copyright laws.