Description
Get this video, and all of our videos, for free with an IANDS Supporting Membership or higher membership level! Plus, get our live talks for free too! Or, save 50% with a Basic Membership. Learn more and get your membership here.
A Message from Richard:
The subject of my talk will be "How to revisit the NDE using guided meditation " based on my recent book "Divine Councils in the Afterlife. " (Divinecouncils.com)
In the research I demonstrate how a person can revisit an event that occurred, including the NDE, using a simple exercise of guided meditation.
How people (including Scientists, Clergy) report being able to meet guides, teachers, fellow classmates on the flipside, learn new information from their experience, and ask and answer questions about their experience.
The talk will include examples of people who used hypnotherapy to access their NDE, and then examples of how people can revisit an event, or get help with accessing the event from their guides or loved ones.
Its a method of inquiry that gets the same results without hypnosis.
ABOUT RICHARD: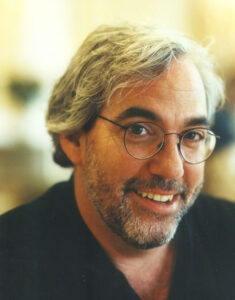 Richard is a filmmaker/author of ten books about the Afterlife. (Best selling in their genre at kindle.) Frequent guest on "Coast to Coast with George Noory and "Beyond Belief" on Gaia, Richard has three documentaries on the afterlife, Flipsidemyfilm.com or HackingTheAfterlifeFilm.com, "Talking to Bill Paxton" on Gaia, in addition to his latest book Divinecouncils.com. He's spoken at 9 different IANDS locations and was a featured speaker at the IANDS convention (Orlando).
He's been invited to return to the upcoming "Art of Dying and Living Conference" in March with Robert Thurman, Deepak Chopra and Marianne Williamson.
Links to connect:
https://thusmenla.org/p/art-of-living-and-dying?affcode=790278_cey7_hrr