Description
The Greatest Hoax of All Time – The True Nature of Man
with Tony Cicoria MD, PhD.
A Near-Death Experiencer by lightning, Anthony Cicoria, MD, receives musical downloads.  Previously from New York, now located in Maine, he was a scientist who didn't believe near-death experiences were reality until it happened to him.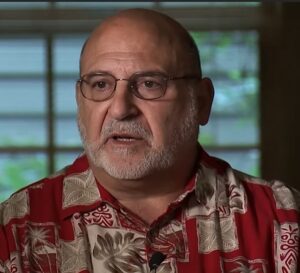 Tony has spent the last 27 years trying to understand his NDE/OBE and what it meant. In this talk he will share his conclusions from his research into quantum physics, ancient Sumerian writing, pre-biblical writings not included in the Bible, The RA material, and numerous other sources. He believes, from this research, that we are not alone in the universe, and more importantly, that man has a spiritual self and physical self. Tony will discuss how we have been lied to by church and state from the beginning of history. The spiritual self is eternal, he says, and has non-local consciousness with connection to everything.
In addition to this event, you can also hear Tony's NDE/OBE story and hear him play the piano in the video replay of his talk with Durham IANDS: Dr. Anthony Cicoria – "The Lightning Sonata" plus … – IANDS Sharing Groups Online
About Tony Cicoria, MD, PhD:
Tony Cicoria, a part time practicing board-certified Orthopedic Surgeon in Maine, former Chief of Orthopedics at Chenango Memorial Hospital, Norwich, New York, and Clinical Assistant Professor of Orthopedics at SUNY Upstate Medical School, in Syracuse. He received his BS in Biology from The Citadel and is a graduate of the Medical University of South Carolina (MD, PhD) and the University of Virginia Orthopedic Surgery Residency.
Dr. Cicoria was struck by lightning in 1994 and had a near death and out of body experience (NDE, OBE) and became a sudden savant for classical piano music and composition featured in many documentaries and books, including Oliver Sacks MD book Musicophilia: Tales of Music and the Brain.