Open Spirituality Sharing Group
4th Sundays at 1 pm ET/ 10 am PT
The Open Spirituality group is an open gathering space for those who are looking for a place to share personal spiritual perspectives without dogma or doctrine, where everyone respects differing beliefs and perspectives.
The conversation will include our usual open discussion of everything spiritual where nothing is off-limits.
—————
What does spirituality mean to you? How has your understanding of spirituality evolved? How has spirituality challenged you in this life? This monthly group is a safe space for respectful open discussion of whatever Spirituality means to you.
Open Spirituality has NO dogma or doctrine. It's about having a personal relationship with the Divine with zero requirements other than your intent to connect with like-minded people for stimulating spiritual conversation.
Open Spirituality is a "non-religion." It's a place to share spiritual experiences and beliefs without a religious context. Religious contexts like churches, synagogues, mosques, and such are often the only place where people feel comfortable discussing spiritual concepts but those places often feel artificially constrained once one has had an NDE or an STE. This group is for people who consider themselves spiritual but who may not be comfortable with traditional religions and religious beliefs and practices.
"Open Spirituality" is perhaps best defined by these quotes:
"Kindness is my religion." – Dalai Lama
"Religion is an external practice. Spirituality is a state of mind."
"Religion is about beliefs. Spirituality is about being."
"The best religion is the one that brings you closest to God."
"Out beyond ideas of wrong-doing and right-doing,
there is a field. I'll meet you there." – Rumi
——————
If you want to convert the time of this meeting to your own time zone anywhere in the world, you can use this link:
https://dateful.com/time-zone-converter?&tz2=new-york
——————
Let go of any preconceived ideas of spirituality! We explore the subject of spirituality from every conceivable perspective. This group combines open discussion with presentations and occasional guest interviews all centered around the broadest definitions of spirituality. 
This group:
Respects and values all perspectives;
Is inclusive of all perspectives,
Welcomes all that seek to explore and investigate the mysteries of life;
Seeks to find the common ground that ties everything together;
Feels that science and spirituality are 2 sides of the same whole;
Sends love and understanding to all beings.
If you like subjects that are "out there" with a spiritual, philosophical, and/or theological perspective, this group is for you! 
Religions generally come from an exclusive perspective that can be very limiting. Open spirituality is inclusive and it respects and values the vast diversity of perspectives we each represent.
This group is for you if ANY of the following statements resonate:
You feel constrained by societal boundaries/definitions of spirituality and/or religion;
You consider yourself 'spiritual' but not religious (SBNR);
you love your religious community, but feel there is more to spirituality;
You believe in the Oneness of all that is;
You believe in the equality of all beings;
You love the mystery of life/existence and you would like to explore it in more depth;
You love God/Source/Creator, but feel that those terms are too limiting;
The Open Spirituality group will explore and discuss the most inspiring spiritual aspects of all religious traditions, philosophies, theologies, cosmologies, and *experiences* like STEs, NDEs, OBEs, alien encounters, psychic phenomena, mediumship, the healing arts, and such.
Open Spirituality welcomes people from all faith traditions. It does not promote any particular belief or theology other than the belief that we are all spiritual beings.
Proponents are self-proclaimed and all are welcome and supported as long as they are open, inclusive, and supportive of the beliefs of others. Open Spirituality welcomes atheists and agnostics as well since the belief in the existence of a deity is a matter of personal opinion.
"Don't be trapped by dogma – which is living with the results of other people's thinking. Don't let the noise of the opinions of others drown out your own inner voice. And most important, have the courage to follow your heart and intuition. They somehow already know what you truly want to become." – Steve Jobs
Lastly, the following excerpt from Wikipedia seems appropriate:
"Spiritual but not religious" (SBNR), also known as "spiritual but not affiliated" (SBNA), or the "Nones" are some of the phrases used to self-identify a life stance of spirituality that does not regard organized religion as the sole or most valuable means of furthering spiritual growth.
---
For these groups, IANDS uses the Zoom video conferencing system. After registering for the event, it's as simple as clicking the link provided in your email (prior to the event).
---
These sharing groups are free to everyone!
We are a non-profit. Donations provide the funding to support the technology that runs these groups. If you are able to make a donation, it would be greatly appreciated. We thank you in advance for your kind and generous donations.
---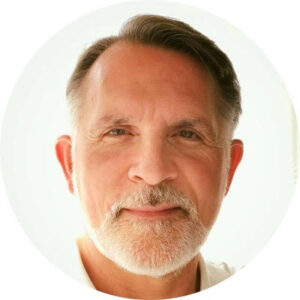 About the host, Daniel Endy:
Daniel has been on the spiritual path ever since he was a youngster. He was brought up in the Catholic religious tradition and attended Catholic schools. As with many people, Daniel was comfortable with spirituality but he had trouble with religious dogma and he sought deeper truths. As a teen, Daniel left Catholicism and became what he calls a "spiritual independent." He searched and researched extensively finding "tidbits" of wisdom here and there at first. Over time he found his way to more and more spiritual teachings that resonated as truth for him. He believes that each person's journey and "truth" is unique and that it evolves as each person does.
Daniel often thought of how he wanted an open community of people who were spiritual but non-dogmatic. He envisioned a group that would be welcoming and inclusive for all without limits. Open Spirituality is that dream manifested. All are welcome. All perspectives are respected. We don't need to invalidate beliefs that we disagree with. We can all co-exist in peace.