Description
Death, Grief, and After Life Communication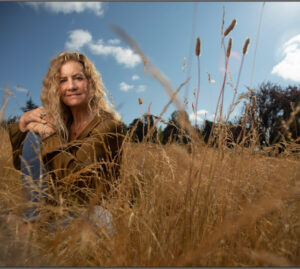 Saturday, December 17th, 2022 @ 1pm EST
After the death of her mother, Liz felt compelled to write. Not only did she write down her experience of grief, but also her mothers death experience, and the communications with her that followed her death. Liz will be sharing these experiences, how they've affected her life, and the healing she's gained from having them.
ABOUT LIZ: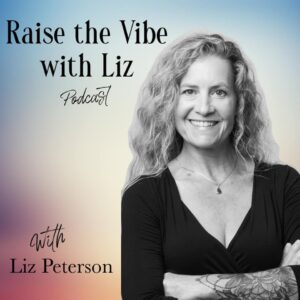 Liz Peterson is an Advanced Intuitive Energy Healer, Reiki Master, Spiritual Coach, Podcaster, and soon to be author of her new book- "Mom died last night. My shared death experience. A memoir of death, grief, and afterlife communication". She has been a lifelong student of healing and metaphysical topics. Uses her natural born abilities, and her personal journey of healing, transformation, and empowerment in everything she does.
She has a local radio show called "Raise the Vibe", on Voice of Vashon. And is currently the host of the podcast "Raise the Vibe with Liz", now in its third year. Her podcast is dedicated to bringing today's psychics, healers, way showers, inspirational speakers, and ascension leaders to an international audience. Healing to the world one guest at a time! And has interviewed guests such as, Ainslie Macloud, Neil Donald Walsch, Robert Waggoner, Dr Steven Farmer, Mark Anthony, and many more.
Mother of 4, Liz lives on Vashon Island, where she enjoys all life has to offer. It's her mission to assist others on their spiritual journey of inner awakening, healing, and self-empowerment, with love and compassion.
Website and info @ http://www.lizshealingtouch.com
Radio show- http://www.voiceofvashon.org/raise-the-vibe
YouTube- https://www.youtube.com/channel/UC20e9tSJy0fjKuKfdSIhhlQ
Facebook- https://www.facebook.com/raisethevibewithliz/
Instagram- https://www.instagram.com/raisethevibewithliz/
Podcast- https://www.buzzsprout.com/958816/episodes
and- https://podcasts.apple.com/us/podcast/raise-the-vibe-with-liz-podcast/id1504545337
You can purchase Liz's book here : https://a.co/d/2ZIvKQV
This event will be recorded. The recording is included free with your RSVP to the event.