Description
How to Find Your Right Side Up in an Upside-Down World
with Mary Catherine Volk,  Author – Speaker – Spiritual Advisor
What makes you happy?
What brings you joy on a daily basis?
What lights up your creative soul?
These are all important questions many of us are asking ourselves after our lives have been turned upside down for a year and a half with the Covid-19 pandemic.
The world is experiencing a very difficult time of change. The key to attracting joy and abundance in your life, no matter what is going on in the outside world, is to follow your joy, your happiness. Be in your God-self. It is when we are in our God-self that we create abundance for ourselves and others.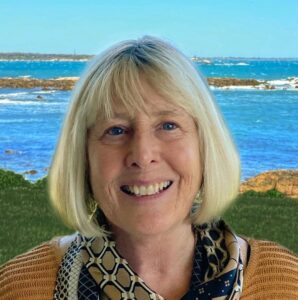 All beings alive at this time were chosen to be here because of their unique individual gifts. No one else has the knowledge and experience that you do to bring this information to the Earth at this time. Do not be afraid. You've got this!
Mary Catherine Volk will share her NDE and how it changed her life. It gave her the gift of being fearless and taught her the importance of a positive attitude during an illness. It showed her that our subconscious mind receives support and guidance from the Spirit Realm even if our conscious mind is not aware of it. "You are a spiritual being having a human experience, not a human having a spiritual experience."
She is a best-selling author, business entrepreneur, spiritual advisor, and speaker. She serves as an "Ambassador between the Worlds" as she relays messages of healing and love from those in Spirit to their loved ones here on the Earth.
About Mary
Since a Near Death Experience at age six, she was given the gift of knowing that life exists beyond this physical realm and to not be afraid. Mary's Near-Death Experience led her on a lifelong journey in search of confirmation of the truth that she already knew in her heart, that life is eternal and we always have access to Divine Guidance. It is readily available; we just need to ask for assistance.
Mary has thirty years of experience as a shamanic practitioner, space clearing, dowsing, Reiki, and Feng Shui practitioner. She founded a specialized modality for releasing emotional blockages from the present, past lives, and ancestor's emotional trauma. She has studied with internationally known shaman Don Oscar Miro-Quesada and spiritual medium James Van Praagh. She conducts workshops and has been the guest speaker at holistic expos, IANDS Conferences, and radio and television shows.
www.marycatherinevolk.com
www.insigniagems.com
Mary Catherine Volk is the author of two books,
Believe In Forever:
How to Recognize Signs from Departed Loved Ones
and
Trust It!  You Have the Power Within You

Click here for Mary Catherine Volk Amazon link