Description
I Saw What the Doctors Couldn't… Now They Want to Know How!?
with Stephanie Arnold
Stephanie Arnold was pregnant with her second child. All went well until the 20 week ultrasound. She started to have premonitions about hemorrhaging during delivery, needing a hysterectomy, being cut from top to bottom, the baby surviving but she would never leave the OR alive.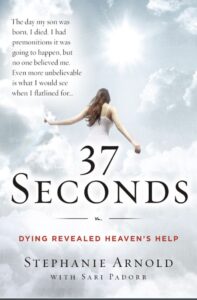 She told everyone. She had tests, posted on Facebook, sent out "Goodbye letters", no one believed her.  Even more unbelievable, she would be right… down to the most vivid details in her visions.
How did she survive? One doctor was uncomfortable with the details Stephanie was providing and she flagged her file, incorporating extra blood and a crash cart during time of delivery and that is 100% what saved her life.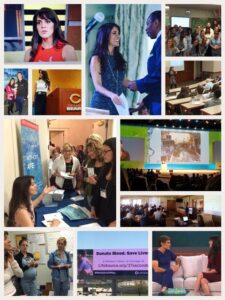 On her road to recovery, she needed answers. She sought out the help of a hypnotherapist and she recorded those sessions. Revealing what and how she saw everything before she flatlined and what happened afterwards.
Her life and the lives who witnessed this story are forever changed.
Her bestselling debut book, 37 Seconds, has been #1 on Amazon, Top 100 of all nonfiction books in the US, it has been translated into multiple languages, the movie based on her book is sold and her story was recently featured on the new Netflix series "Surviving Death."
About Stephanie Arnold
Stephanie Arnold, was an Emmy-nominated and award-winning TV producer who spent 27 years creating and producing TV shows, music videos and documentaries. She left the "business" in 2008 after meeting the love of her life. From that point on, the only thing she wanted to produce was a family.
IT WAS DURING THE BIRTH OF HER SECOND CHILD THAT STEPHANIE SUFFERED A RARE, BUT OFTEN FATAL, CONDITION CALLED AN AMNIOTIC FLUID EMBOLISM (AFE) AND DIED ON THE OPERATING TABLE FOR 37 SECONDS. EVERYTHING SHE DOES NOW IS A DIRECT RESULT OF HER SURVIVAL.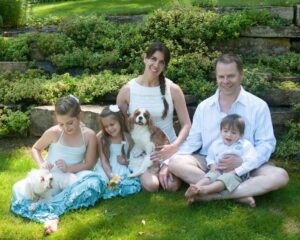 Stephanie currently serves on the board of directors for the AFE Foundation, speaks on patient advocacy to organizations like the American Society of Anesthesiologists (ASA), medical institutions and nursing organizations (AWHONN). She was the face for the legislative campaign When Seconds Count (ASA) and also for the mother's day LifeSource program, helping to educate about blood donation. She has raised hundreds of thousands of dollars for Northwestern Memorial Hospital's Prentice Women's Hospital and continues to raise money for research and education into one of the leading causes of maternal death in the world.
She was named one of the Today's Chicago Woman's "100 Women of Inspiration." She blogs and offers support to families affected by trauma and surviving against the odds. She has appeared on numerous TV shows, including Good Morning America, Megyn Kelly Today Show, The Dr. Oz Show, The Steve Harvey Show, Good Day LA and has been featured in Yahoo, Women's Health, Good Housekeeping, DailyMailUK, Cosmopolitan online and many more. Her multi-award-winning, best-selling debut book is being translated into many languages and is currently being distributed worldwide.