Description
Integrating the Afterlife into This Life with
Jacob Cooper, LCSW
Jacob Cooper, author of "Life After Breath",  discusses some of his biggest takeaways and lessons when he crossed over and went to the other side during his profound near- death experience as a child. During this discussion, you will come to greater understanding that you do not have to wait to die to get to heaven, but you can find it right now. Jacob will facilitate lessons, wisdom and tools to bring the infinite awareness of the soul into this finite body and moment.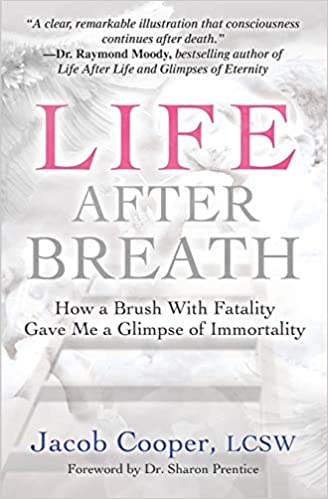 Jacob Cooper is a Clinical Social Worker, Certified Reiki Master, and
Certified Hypnotherapist who specializes in Past Life Regression
Therapy, works privately with clients through online services.
Inspired by his near-death experience and transformative encounters,
he facilitates spiritual awareness and empowerment through
life-changing seminars. Currently, he resides and practices in Long
Island, NY. He is the author of "Life After Breath" published by
Waterside Productions.
Website: wWw.Jacoblcooper.com
We do not sell books, but you can purchase Jacob's book at Amazon by clicking the link below.
Amazon Link: https://www.amazon.com/Life-After-Breath-Fatality-Immortality/dp/1951805283