Description
Social Worker Transformed by Hospice Client Experiences
with Scott Janssen, MA, MSW, LCSW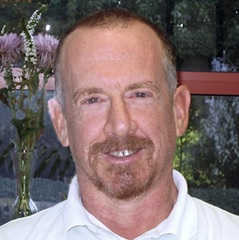 Scott is a clinical social worker with the University of North Carolina Hospice in Pittsboro, just west of Raleigh and has worked with terminally ill patients and their families for over 28 years. During that time he has witnessed or heard reports of hundreds of transpersonal experiences as ordinary people have approached the mystery of death. These phenomena take many forms, such as near-death and out-of-body experiences, deathbed visions and synchronicities, messages delivered in dreams or hypnogogic states, strange animal behavior coinciding with death, and after death communications.
About Scott
He has served as an editorial adviser for Social Work Today and written over 80 articles for professional and literary magazines as well as scholarly journals. His novel Light Keepers is a metaphysical adventure about connecting with the transpersonal realm and learning to choose love over fear. His book Standing at Lemhi Pass: Archetypal Stories for the End of Life and Other Challenging Times explores the use of therapeutic storytelling with hospice patients and their loved ones.
 His articles and commentaries on transpersonal end of life phenomena have appeared in publications such as the Journal of Near-Death Studies, Social Work Today, KevinMD and the American Journal of Nursing.
In addition to end-of-life care, he is trained in working with patients struggling with post-traumatic stress disorder. He is a member of the National Hospice and Palliative Care Organization's Trauma Informed Work Group and has spoken nationally about psychological care for terminally ill combat veterans and building trauma informed hospice teams.
When he started his career as a hospice social worker Scott was a self-proclaimed materialist, quick to dismiss non-ordinary experiences like NDEs as meaningless phenomena originating in biological, pharmacological or psychiatric causes. His patients have transformed his understanding and his life.
About Scott's Books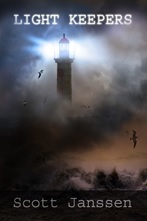 Light Keepers takes place within the threshold space between the seen and unseen worlds. Set in the desperate aftermath of the Civil War, it is a work of adventurous and visionary fiction which explores the question of how we may move toward love rather than fear in a world that often seems harsh and unsparing.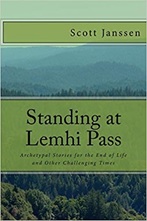 Standing at Lemhi Pass, a phrase taken from a pivotal moment during Lewis and Clark's early exploration of the American West, borrows lively stories from American history and applies them to times we are facing loss, grief or any one of life's profound challenges.