Description
Hear the Amazing Story of the Buried Letters and Their Rediscovery.
Explore THE BOOK OF BURIED LETTERS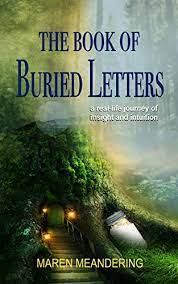 Oregon has always held a special magic, and that essence was alive and well in the early 1970s when a young Maren Muter buried a secret, hundreds of secrets, surrounded by the protective roots of old-growth pines.
Muter received an email with a listing to her childhood home.
"I got in the car and drove 13 hours to Lake Oswego, Oregon" she said. "and called the real estate agent to schedule a showing. It was during the phone calls with the realtor that I found out her grandfather had actually built the home."
At the attic door is when a realization hit Muter, "I bet there are still letters in there." Letters she had written by moonlight or behind the closed doors. Poetry, predictions, and theories flowed from thought to paper and then were hidden from the world in glass jars, or in the case of the attic, stuffed between the brick of the chimney and the rafters.
Muter retrieved the letters.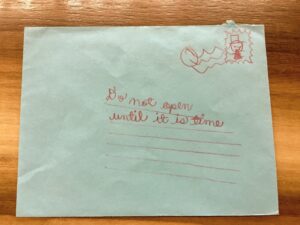 "It truly was a wrinkle in time," she said. "For a moment I was 8 years old, and the weather outside pattered on the roof and the chimney warmed my hand. At once I seemed to be me touching the little girl's hand as my own. It was very surreal."
The next day, the real estate agent called Muter and asked if she'd return to tell the current homeowner her story.
"We had coffee and lemonade and talked about the house," Muter said. "There was only a handful of families had ever lived in that house. It was really cool. We were all laughing sharing our stories. And that's when the buried letters came up."
The homeowner wondered if other letters remained hidden.
"I told her I played in the room at the end of the attic," Muter said. "The one that was like a hidden room. She and I went on an adventure, crawling through the dark attic with flashlights to hunt for letters. We found seven more."
Maren took the letters with her and returned to California.
The letters found in the attic were the most recent addition to a two-year hunt that spanned from Oregon to California. Where Muter, armed with a metal detector and spade, unearthed a cache of buried treasure.
"I was never really expecting to find or read these letters again," Muter said. "It's the life of a little girl who lived and moved in her own private world."
The floor in Maren's California residence was then covered with hundreds of letters – sallow from 40 years in subterranean keep.
Over an evening dinner, Maren shared her findings with her friends in the Big Sur community. The idea was for it to be light and fun, a glimpse into her childhood musing. The response was not at all what she expected.
The people she shared it with invited their friends – who in turn wanted to invite others. Her writing was a source of spiritual convalescence: an access point to a child's sense of oneness that most people lose with age. The journal entries read as poems, and the poems as feelings lost.
The letters not only have opened a window back into the life of this little girl but have allowed others to take a similar journey.
She chose to compile the writings, and make them available in the form of a book. The initial chapters of which are written as the narrative of a little girl who communicates to the Flower Lady via buried letters. The same letters Muter dug up 40 years later.
"Part of that world still resides within my soul and plays as if not a day has passed," she said.
—
"Somewhere along the path less traveled, my heart, it led, four directions baffled. And should we meet before the end, the gift of chocolate for you, my friend." – Maren mutermarenmuter.com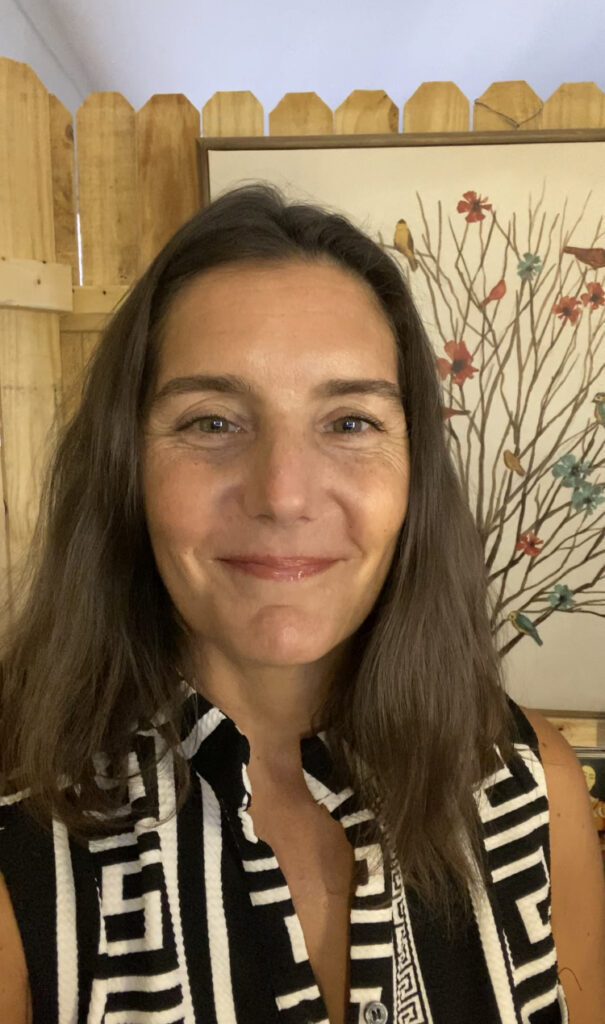 About Maren:
After studying psychology and sociology, while delving into quantum theories, Maren has worked for 20 years as a solitary practitioner in the realm of metaphysics.  Among her accomplishments she has become a Metaphysician, a Certified Neuro-Linguistic Programming (NLP) practitioner, and is a master in EcoRegression and EcoMeditation. Currently, she offers services in motivational coaching combined with instruction in meditation. You can find out more at:
https://www.afterdeathcommunication.org/home.
Maren also features a regular podcast at:
https://www.patreon.com/AfterDeathCommunication
When she is not busy with that, she is probably busy in the kitchen playing with chocolate.
Additionally, click on the book images below to go to Amazon to read about the book, read reviews, and/or buy one for your collection.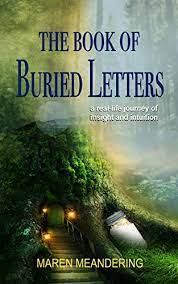 Having written letters to a spiritual companion she labelled the "Flower Lady" from the age of 4 (yes, four years old) through age 17, Maren was induced to bury these letters in designated locations. Thereafter, she is led on a journey twenty years later to recover the hidden jars with letters preserved from that earliest time forward. Then finding more messages secreted in the attic on a premonition visit to her childhood home, a compilation of these messages and their varieties of topics and insights were published in her book, "The Book of Buried Letters: a real-life journey of insight and intuition".
A sample follows of a letter written at age 9 that includes multiple dimensions and interwoven elements of time, a clear connection with observations found in quantum mechanics:
"Dear Flower Lady,
Only transiently does our spirit reside in a body while weaving a kind of French braid, where time, events and choices converge. And where bits of our spiritual matter entangle, again and again, before, after, and during our mortal experience." Maren, age 9.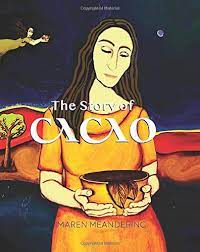 Plus, not to be slighted is Maren's connection to "the food of the gods", that is chocolate. Concisely disclosed in her other book, "The Story of Cacao", Maren reveals a metaphysical perspective on the discovery of special effects from this now ubiquitous favorite for the palette and its transformative benefits.
Footnote – comment from ISGO Coordinator, C. Swedrock:
Hi, this is an unusual step for me as a principle coordinator for producing these entries on the IANDS Sharing Groups Online (ISGO) calendar of events. My position is that of producer and not an evaluator of these events; that is, I feel constrained to be neutral 99.9% of the time about these events. However, this one has a special twist that I feel should be given a bit of a spotlight reference.
Maren's letters written as a young child contain content that cannot be explained by normal views of consciousness and awareness from a physical human perspective. The perspectives that are reflected in some of the writings in her childhood letters are beyond the scientific understanding of the era when those letters were written. This is especially reflected in comprehension of advanced theories, even today, in the fields of quantum physics and micro-biology. The overall tapping into a higher plane of consciousness must be given credible contemplation in my opinion.
Thank you for your interest and support of these presentations by ISGO guest speakers, +/Chuck Swedrock