Description
What does it mean to be a warrior soul? with Rob Pikula
This is my experience that I offer in the hope that it will help others on their journeys.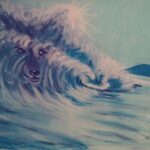 My spiritual awakening revealed darkness before light, and then light before dark long before I can remember. Learning that my soul had lived as light in Egypt times, I then decided to bounce into the darkness for purposes of learning how to transmute that darkness and clear the way for today.
Biography: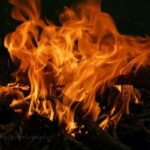 Rob began his spiritual studies in northwest Indiana by studying many healing modalities for over 15 years.  For five years, he trained with a Naperville, Illinois medium-ship group,  Diana Kushenbach Academy of Spiritual Arts. These years of deep, deep meditation he has learned who his many guides are, why he can see, hear, feel them expressed through other energetically derived senses. Rob is certified as a Medical & Reiki Master, an artist, author and a metaphysical intuitive mentor utilizing his gifts.