Description
"Positive Answers After a Distressing NDE?"
with Nancy Evans Bush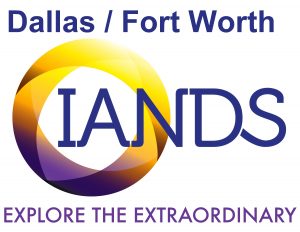 Following her own distressing NDE, Nancy Evans Bush spent four decades as a leading researcher of these experiences.
She is President Emerita of IANDS, a teacher, and an author of three books about distressing NDEs: Dancing Past the Dark ("The bible on the topic," to quote Bruce Greyson), The Buddha in Hell and Other Alarms, and her latest, the autobiographical Reckoning: Discoveries after a Traumatic Near-Death Experience.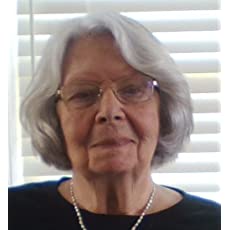 Nan writes: "Some NDEs send their experiencers back with an obvious message: Love; Learn; Serve. Others, not so much – and some hide positive meanings behind layers of questions and struggle. We wrestle especially with distressing NDEs, thrown into the hardest questions about goodness and evil,  ego and soul, and the nature of God, if there is one, and of human existence.
We didn't ask for this; so is the struggle worth it? Those who make the journey into the peaks and valleys of spirit and consciousness say there is ultimately a sense of resolution, and positive affirmations, even joy." Additionally, she explains that she sees distressing NDEs " …not as punishment but as an upwelling of something that needs to be heard."
Nancy and IANDS: Nan came to the International Association for Near-Death Studies in 1982 as its first administrator and editor of Vital Signs for several years. After a break when the office moved to Philadelphia, she returned as a Board member and later President.
About Nancy
Nancy Evans Bush describes her professional history as "eclectic," because, she says, it otherwise looks just scattered. Before coming to IANDS, she had worked as an English teacher, foundation librarian, admin assistant to "a shyster management consultant in the Chrysler Building," grant writer, pediatric nurse practitioner researcher, and client service director for a large employment and training program–all in roughly five-year chunks and each providing background which would prove invaluable when she became the first administrator of the world's first nonprofit in the new field of near-death studies.
That was in 1982. She had not heard of near-death experiences, though she had for twenty years been dealing with the effects of a reality-shattering event she had never mentioned to anyone. Like the work history, her NDE also did not fit a mold. It was unpleasant in the extreme, and cross-cultural, and unfathomable to the young woman raised in a liberal Protestant parsonage; she did not expect unpleasantness at death or about life.
Nancy holds a Bachelor's degree in English from SUNY-Albany, with a certificate in French from McGill University and a Master's in Pastoral Ministry from St. Joseph's University (so she could learn about mysticism). Her three adult children live in Virginia, England, and China; seven grandchildren and two great-grands are scattered from Oregon to the UK. She and her partner of 42 years, Nancy Poe Fleming, live by a salt marsh in coastal North Carolina, where they observed the Covid pandemic by being quietly married.
Nancy's Books: Amazon.com: Reckoning: Discoveries after a Traumatic Near-Death Experience: 9780985191733: Bush, Nancy Evans: Books