Description
Shared Death Experiences: The New Frontier in Afterlife Research
with Mark Anthony
Shared Death Experiences (SDEs) are the latest discovery, and among the most exciting, in Near-Death Experience, Survival of Consciousness Research and After Death Communication.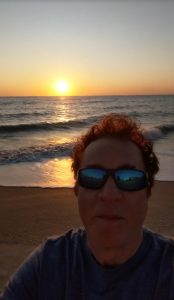 Shared death experiences (SDEs) occur around the moment of death of a person. At this time, one or more people share the experience of the dying person transitioning to the afterlife. Those involved in SDEs often believe that the SDE they participated in is powerful evidence for the reality of an afterlife.
Deathbed visions (DBVs) occur shortly before death. Those dying may report seeing or hearing dead family members, religious/spiritual beings and/or beautiful scenery.
Mark Anthony the Psychic Lawyer will explain the technical aspect of Shared Death Experiences and After Death Communication on the basis of quantum physics in an entertaining and easy to understand manner which everyone in the audience can enjoy. Mark will also present how the Other Side is a Collective Consciousness based on his research and direct experience during his own Near-Death Experience, observation and involvement in Shared Death Experiences and through over 15,000 readings with people from around the world.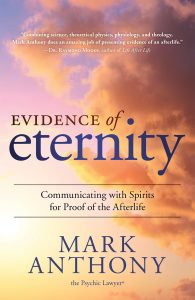 ---
Mark Anthony the Psychic Lawyer® /Psychic Explorer® is the author of the award winning, critically acclaimed best-sellers Never Letting Go and Evidence of Eternity. He is a world-renowned fourth generation psychic medium who communicates with spirits. Mark is an Oxford educated attorney licensed to practice law in Florida, Washington D.C. and before the United States Supreme Court. Mark is featured regularly on Television, major talk radio shows and in print media. Mark is a headline speaker at conventions, expos and spiritual organizations such as the Edgar Cayce A.R.E., International Association of Near-death Studies, Vale Symposium & universities including Brown, Columbia, Harvard & Yale. He has also served as a keynote speaker at three IANDS annual conferences.
Mark Anthony is also known as the Psychic Explorer. The media has referred to him as the "Psychic Indiana Jones" due to his extensive background in science, quantum physics, survival of consciousness and near-death experiences, history, archaeology, philosophy and theology. One day Mark may be lecturing at an Ivy League University about Quantum Physics and the next off to mystical locations in remote corners of the world to explore Ancient Ruins and Supernatural Phenomena.
Never Letting Go is recommended by hospices and grief counselors worldwide. This healing and inspirational book is the definitive guide to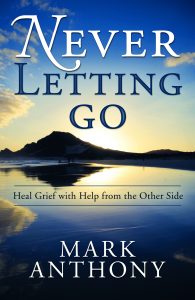 healing grief with help from the Other Side. This compelling page turner is in three difference languages and is for anyone coping with the loss of a loved one.
Evidence of Eternity is a groundbreaking and uplifting journey into the afterlife which the removes fear and superstition surrounding spirit contact. This book is intelligent, entertaining in style and presents the scientific basis and theories concerning life after death, spirit communication (both human and animal), karma, and reincarnation. Evidence of Eternity is one of the few books of its genre to be considered for a Pulitzer Prize. Both books are in several languages and are available on audio.
For more information on Mark Anthony and his work kindly visit his website: www.EvidenceOfEternity.com