Description
How to Transform Confusion to Clarity Curing These Turbulent Times
with Robin Richardson
Robin Richardson is a near-death experiencer and licensed psychotherapist.
Robin is dedicated to coming alongside others to demonstrate how we can mutually support each other on this human-side of what is really our true spiritual life.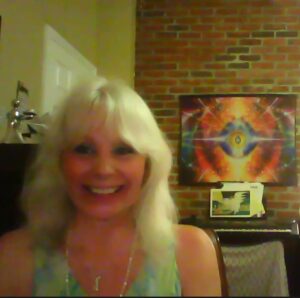 Using lifelong lessons from her own cosmic experience plus from years of studying numerous spiritual sources and traditions, Robin presents the keys to finding the peace that passes all understanding for your own journey in the midst of the current pandemonium.
Although she will present telling examples of this truth from a rich variety of transcendent experiences; including her own and significant others she has encountered in this life, Robin shares that the key is to "learn to trust the answers from within and thereby you will find the source of illusion in the actions of others plus how to transmute their effect on you by looking beyond appearances to find love and its energy encompassing all things".
Robin will help you recognize these patterns and how to gain the ability to see choices for bypassing the fear response in yourself and thus you can be a living example to those around you in a manner that they will be drawn to know how you do it and how they may find that gift for themselves.
About Robin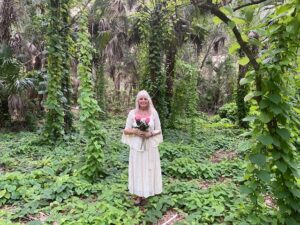 Robin Richardson is both a practicing psychotherapist in Sarasota, FL and a near death experiencer. She had her NDE when she was only 9 months old after succumbing to the Asian Flu. Her experience as an infant was a very expansive one in which she was able to have her own consciousness merge with all creation in all its varied, splendid expressions. Not only was she able to have her own awareness expand to feel the many different dimensions within eternity on the other side of the veil, but, upon her return to earth, to feel the veil of forgetfulness placed upon her perception once again. Her expertise includes being a licensed mental health counselor, a national board certified fellow in clinical hypnotherapy, a certified clinical trauma professional, and a certified family trauma professional. She also serves as an ordained minister with the Cosmic Center of Spiritual Light in Sarasota, FL.
She is a member of IANDS, was one of the panelists at the recent virtual 2020 conference, and was interviewed about her NDE as a child by Lee Witting on NDE Radio on April 9, 2018.
Additionally, in 2014 she spoke at the lecture and presentation by Dr. Scott Olsen's at the College of Central Florida entitled "What We Can Learn from Near-Death and Other Transformative Experiences."