Description
The Role and Experience of Immortal Consciousness
with Bernie Siegel, MD
"I believe that we are here to contribute love to the planet – each of us in our own way."
-Bernie
Bernie shares with us life lessons from his Near-Death Experience and past lives. Bernie will share his NDE and his past life and body memories from childhood all related to the status and role of consciousness and the fact that bodies die but consciousness is free of the experience of time and immortal. He will share his continued communication with his wife who died Jan 19, 2018 in ways which cannot be explained or denied.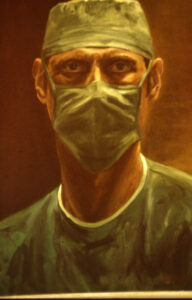 Bernie embraces a philosophy of living and dying that stands at the forefront of the medical ethics and spiritual issues our society grapples with today. He continues to assist in the breaking of new ground in the field of healing and personally struggling to live the message of kindness and love.
Bernie's new book Three Men Six Lives is available now at Sacred Stories Publishing, Barnes & Noble, or Amazon.
About Bernie
Dr. Siegel, who prefers to be called Bernie, not Dr. Siegel, was born in Brooklyn, NY. He attended Colgate University and Cornell University Medical College. He holds membership in two scholastic honor societies, Phi Beta Kappa and Alpha Omega Alpha and graduated with honors. His surgical training took place at Yale New Haven Hospital, West New Haven Veteran's Hospital, and the Children's Hospital of Pittsburgh. He retired from practice as an assistant clinical professor of surgery in 1989 to speak to patients and their caregivers.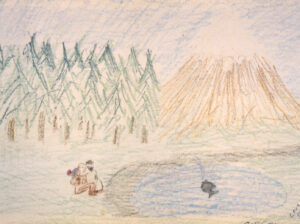 In 1978, he originated Exceptional Cancer Patients, a specific form of individual and group therapy utilizing patients' drawings, dreams, images, and feelings. ECaP is based on "carefrontation", a safe loving therapeutic confrontation, which facilitates personal lifestyle changes, personal empowerment, and healing of the individual's life. The physical, spiritual, and psychological benefits which followed led to his desire to make everyone aware of his or her healing potential. He realized exceptional behavior is what we're all capable of.
Bernie, and his wife and coworker Bobbie, who died in 2018, lived in a suburb of New Haven, Connecticut. They have five children and eight grandchildren. Bernie and Bobbie have co-authored their children, books, and articles. Their home with its many children, pets and interests resembles these things, although the children are trying to improve its appearance in order to avoid embarrassment.
In 1986, his first book, Love. Medicine & Miracles was published. This event redirected his life. In 2018, after writing 15 books Bernie was named one of the top 20 Spiritually Influential Living People on the Planet by Watkins Review, which is published by Watkins Books, an esoteric bookshop in the heart of London, England. Established over 100 years ago, they are now one of the world's leading independent bookshops specializing in new, second-hand, and antiquarian titles in the Mind, Body, and Spirit fields.
Bernie is a portrait painter and it also taught him about his consciousness through his loss of the sense of time when creating.
For more details see www.BernieSiegelMD.com