Description
A Lifetime of Transpersonal Experiences with Walt Scotson
Sponsored by the Dallas/Ft Worth Friends of IANDS Local Group (DFW)
in this recording from the June 8, 2022, live event:
Looking back on 71 years, Walt Scotson sees a life guided, impacted, and transformed by spiritual experiences. Beginning with the very day of his birth, he feels an unseeable element impacting his life in powerful and deeply spiritual ways. From his early years steeped in liturgical Christian teachings, expanding from there into charismatic Pentecostal domains, he has explored the metaphysical, quantum physical, and NDE realms, and his growth continues. While leaving nothing behind, but continuously building upon spiritual foundations, he finds himself open-mindedly exploring a spiritual world that is irrepressibly outside the box.
"No matter how much I learn," he muses, "I recognize how little I know." Through all of his experiences, Walt senses an unseen hand guiding his spirit, and he shares these elements via this event recorded live via Zoom from his home in Montana on Wednesday, June 8th, with his DFW hosts, Dr. Jan Holden, and group co-leader, William (Pete) Quortrup.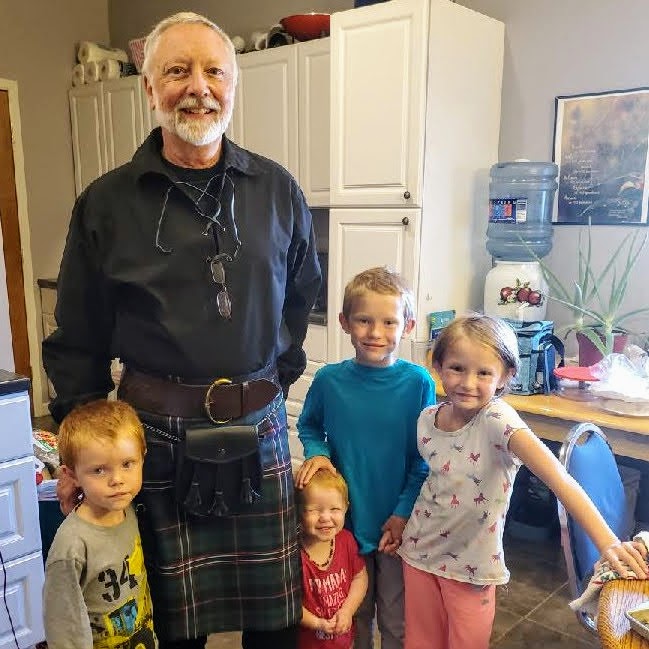 About Walt:
The proud father of four, and grandfather of nine, including one great grandchild, Walt Scotson has been a pastor for 27 years. Even so, he has worn many hats over his lifetime: He spent more than 20 years in the military, first as a Supply Sergeant, then later as a Senior Chaplain's Assistant and Reclassification Instructor. He owned a flooring business and was once the marketing director for a printing company. He was the customer service manager for an online investment training company and worked in the insurance industry. He was in a Clint Eastwood movie, and even worked as a golf course greenskeeper and club professional. He has served as a counselor at the Yellowstone Boys and Girls ranch group home.
He is currently a school bus driver and substitute teacher. He holds a level 3 certification as a Transformation Prayer Minister and performs energetic and emotional healing with the Emotions Code +, a modality developed by Dr. Bradley Nelson. He also currently serves as the facilitator for the Central Montana IANDS Support Local Group and as the Volunteer Support Coordinator for IANDS.
Presented by …