Description
Child experiencers, especially those who had an experience between the ages of 0-5 and pre-birth memories, bring a wealth of knowledge about rare topics in NDE discussions and research. PMH Atwater is an expert on child experiencers and wants to share with you the most important things she learned from her research.
Plus, you'll be able to talk with her face-to-face to ask questions! This is a workshop for everyone, not just child experiencers, to learn from spiritually transformative child experiences. It is a place where anyone can open up and say things held back or not faced.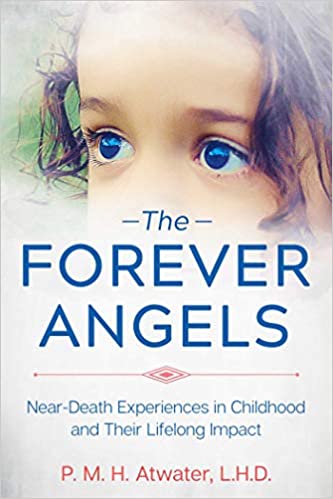 Plus, be sure to check out her book, The Forever Angels! It is a groundbreaking study on the effects that a spiritually transformative experience exerts upon child experiencers. The top researchers in NDE's have this to say about The Forever Angels:
"P. M. H. Atwater, in her new study, establishes that the full pattern of NDE aftereffects–physical, mental, emotional, spiritual–has a far greater impact on children (and adults) than anyone thought or has found before. She concludes that it takes the average child experiencer at least twenty to forty years to integrate their NDE, because they usually try to compensate, to adjust, and to ignore. This new book is a very important and valuable contribution to our knowledge and insight about NDE in very young children." (Pim van Lommel, M.D., NDE researcher and author of Consciousness beyond Life)
"In The Forever Angels, P. M. H. Atwater tackles the particular challenges of the very youngest near-death experiencers but from an innovative angle. In this novel approach, Atwater interviewed hundreds of people near the end of life who recalled having had an NDE in their first years of life. This strategy gives us an unprecedented "long view" of how NDEs influence these children over the entire course of their lives. Unlike adult experiencers, these children did not have the chance to develop "normal" attitudes and behavior patterns before their NDEs, which makes them a unique group of people, with unique traits and challenges. There is no other book like this, nor is there likely to be one." (Bruce Greyson, M.D., Carlson Professor Emeritus of Psychiatry and Neurobehavioral Sciences)
"In her truly groundbreaking book, P. M. H. Atwater has boldly gone where no researcher has dared to go before–into the lives of the newly born who have had NDEs. And what she has found gives us an important new way to view NDEs–for these children, it isn't what we thought. P. M. H. Atwater is the field's most creative and tireless researcher! This is a helluva book." Kenneth Ring, Ph.D., author of Lessons from the Light: What We Can Learn from the Near-Death Experience (Kenneth Ring, Ph.D., author of Lessons from the Light)
You can find PMH here: Home | The Website of PMH Atwater
Get this video, and all of our videos, for free with an IANDS Supporting Membership or higher membership level! Plus, get our live talks for free too! Or, save 50% with a Basic Membership. Learn more and get your membership here.